Troika Generator & Tracker
Generators | Links: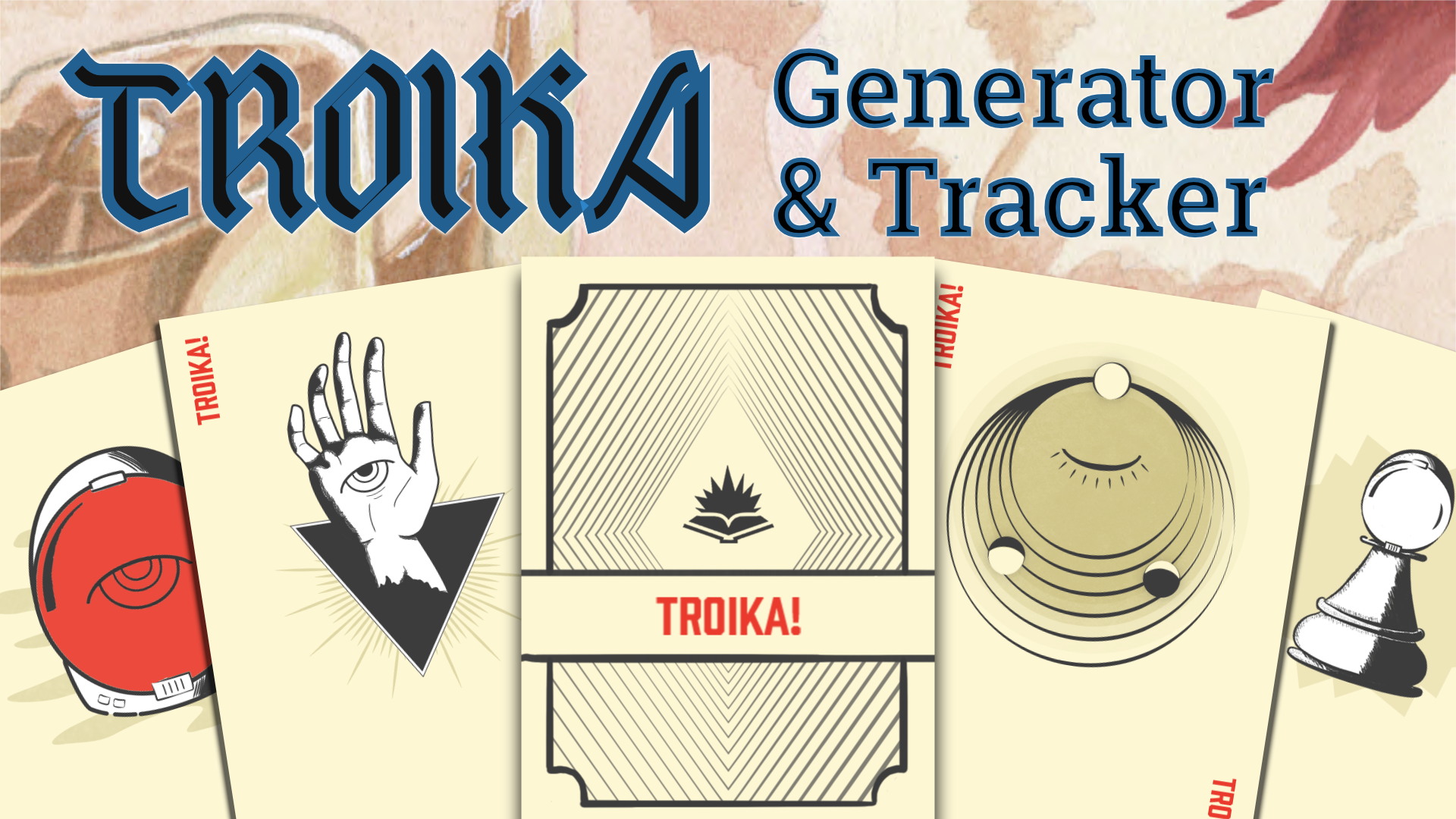 A mobile-friendly Character Generator and Turn Tracker for the Troika! RPG.
Use the buttons below to generate characters for the Troika! roleplaying game. The turn tracker lets you manage Troika's weird turn system. Buy Troika! Download a shiny rules reference.
Thanks to:
Luis Alvarez for the beautiful card art. All rights belong to Luis.
Andrei Gheorghiu for the excellent number spinner code.
Uyuxo for collecting the list.
Daniel Sell for making Troika such an incredible game.
All the creatives who contributed their backgrounds to this generator. You're all amazing!
You can view ALL the backgrounds here.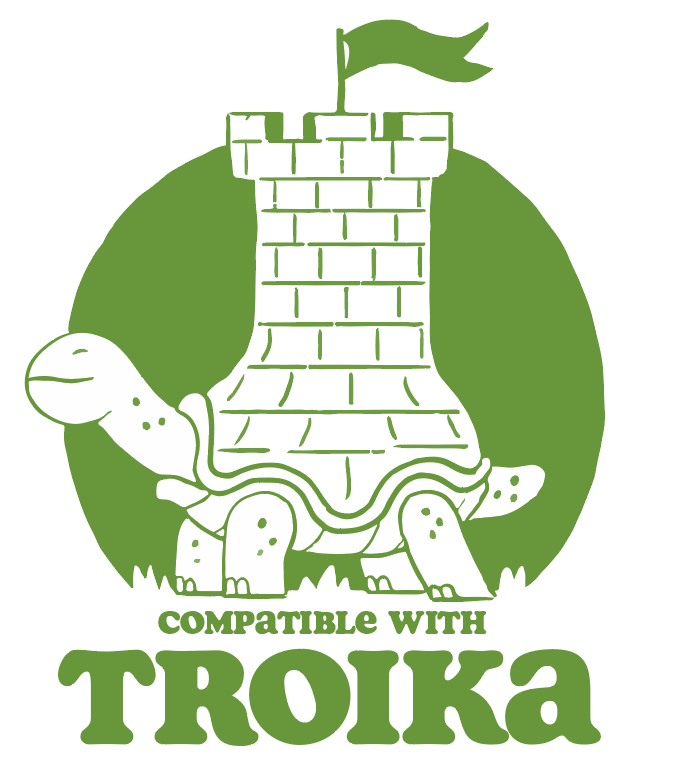 This generator is an independent production by Technical Grimoire and is not affiliated with the Melsonian Arts Council. All backgrounds were added with the explicit permission of their respective creators.