Lowcountry Crawl
Games | Links: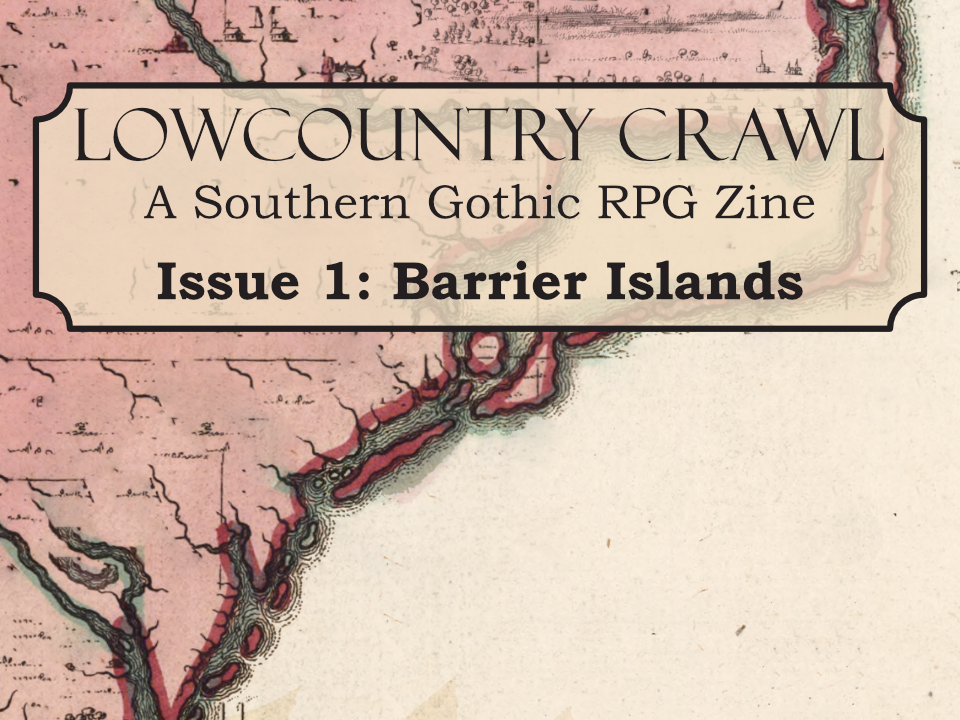 A Southern Gothic RPG Zine
Lowcountry Crawl is a roleplaying game supplement for DnD-ish games. Most of the content is system-agnostic, but the creature stats are OSR.
It's chock full of tables, house rules, monsters, and other resources acting together as a toolbox for generating a deep coastal South-inspired atmosphere. In this inaugural Zine we will be exploring the Barrier Islands.
"Lowcountry Crawl brings light to an under-explored piece of 19th century history, bringing life to some of its more outrageous elements and tales." - Charleston City Paper
"It is delightful and flavorful, has a good payout idea, and I can see myself taking inspiration from it for my own purposes." - Brian Yaksha
"Pepper in a little gothic horror, stir up some new islands using the random island generator, and you'll have a veritable Lowcountry Boil to add to your games." - Tony Obert